2018 Must-Know:
2018 Best Mini PC for Home Use
,
Best $200 Mini PCs 2018
,
Today's Deals of Mini PCs (updated everyday!)
The 2018 CES tech show in Las Vegas is on. Many companies have presented their Intel-powered devices. We introduce some new models of Mini PCs from top manifacutrers of Mini Computers.
Intel:  'Hades Canyon' NUC VR mini-PC
Intel has unveiled its new mini-PC NUC system, formerly codenamed Hades Canyon and aimed at premium virtual reality (VR) applications, at CES 2018.
The NUC8i7HVK comes with Radeon RX Vega M GH graphics and can operate from 1,063MHz to 1,190MHz, which Intel said gives "overclockers the ability to take the system to higher levels". It has an 8th-gen quad-core 100W Intel Core i7-8809G 3.1GHz with 4.2GHz turbo mode, and is "unlocked and VR-capable".
The NUC8i7HNK comes with Radeon RX Vega M GL graphics with an operating range of 931MHz-1,011MHz, and a 65W quad-core 8th-gen Intel Core i7-8705G 3.1GHz CPU with 4.1GHz turbo mode.
ACEPC: ACEPC AK1 Slice and ACEPC AK1 PRO
ACEPC today has announced its latest small form factor products with its ACEPC AK1 Slice and ACEPC AK1 PRO adding to its existing ACEPC AK1 , a hot selling model in the market. ACEPC says the year's innovations offer compactness and versatility for a variety of usage scenarios without compromising quality or performance.
ACEPC AK1 Slice: without 2.5″ SATA HD, Windows 10 Home OS
ACEPC AK1: with 2.5″ SATA HD, Windows 10 Home OS
ACEPC AK1 Pro:  with 2.5″ SATA HD, Windows 10 Pro OS
ASUS:  PB40 and PN40
The PN40 and PB40 mini PCs size and performance allow users to utilize the power of a computer with the convenience of a compact and portable device. The PB40, the more powerful of the two, will support up to an 8th Generation Intel  Pentium Silver processors. The latest model comes in two variants, N5000 quad-core, up to 2.7 GHz burst frequency with a 6W TDP or the J5005, also a quad-core, but bursting frequency is up to 2.8 GHz while fitting under a 10W TDP. The PB40 also has a lot of connectivity with up to six USB 3.1 (5 Gbps) Type-C ports and a flexible IO port design with VGA/DisplayPort/COM/HDMI support. The PB40 is in a black metallic chassis and is offered in a fanless design with Intel Celeron processors for silent operation. It also supports optional stackable models, for example, optical drives, to save space.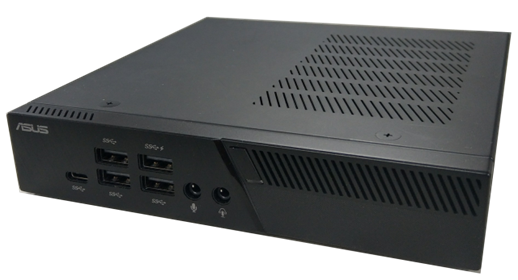 The PN40 mini PC will support up to 8th Generation Intel Pentium Silver and Celeron processors and uses a sliding bottom case design for easy access to the internals. The PN40 mini PC measures at just 4.4" x 4.4" x 1.9" and weighs 1.54lbs. It offers connectivity options to include USB 3.1 (5 Gbps) Type-C and changeable  IO port for VGA or COM support.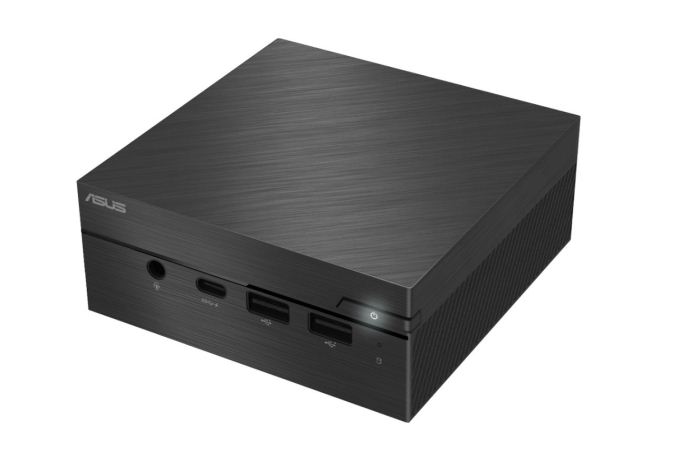 Both the PB40 and PN40 will be available in the 1H 2018 with pricing announced at launch.
A mini PC takes up less amount of space compared to a typical desktop and they look much tidier. They are easier to move around too. Let our experts find you the best mini PC or tablet for home use. Check Our Editors' Choices 2018: