NEW! Check Today's Special Deals, Up to 80% OFF! (Hurry Up!)
Intel launched its Gemini Lake line of low-power Celeron and Pentium processors late last year; this is Intel's latest chipset.
The new Gemini Like SoCs feature improved CPU cores over the previous generation, an enhanced media decoding/encoding engine, and a new display pipeline. Intel promises to offer higher performance than predecessors while consuming about 6 W or 10 W, depending on the application. The higher-end Gemini Lake SKUs will be sold under the Pentium Silver brand, whereas the entry-level models will carry the Celeron name.
Intel's Gemini Lake SoC is based on up to four Goldmont Plus x86 cores that feature a three-wide issue architecture and supports:
SGX, which is required by some multimedia applications because of the latest DRM technologies,
SHA-NI, to speeds up cryptography,
UMIO, a security feature, and
RDPID instruction set extensions.
The GLM+ cores inside Gemini Lake SoCs are accompanied by 4 MB of L2 cache, which we believe is a last level unified cache (Intel doesn't actually confirm this), but is double from the Apollo Lake design. The enlarged cache can positively affect performance in various applications – as a rule of thumb doubling a cache cuts the miss rate by the square root of 2 (41%) at the expense of latency and power, but we don't expect dramatic increases in performance compared to Apollo Lake across the board. The new SoCs operate at about the same frequencies as their predecessors.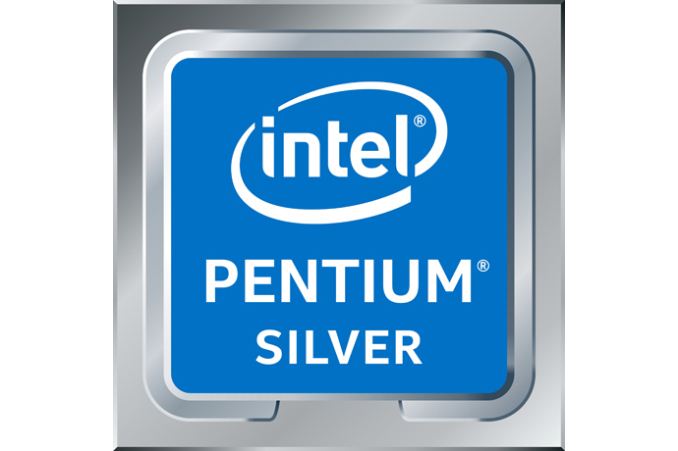 Intel says that the new Pentium Silver N5000/J5005 processors are 58-68% faster than the Pentium N3540/J2900 chips (Bay Trail platform featuring the Silvermont architecture, three generations old) in SYSMark 2014 SE. The improvement looks significant, especially keeping in mind rather high clocks of the Bayview SoCs, but is not completely surprising. The older Silvermont cores features a two-wide issue architecture, were equipped with smaller caches and featured a single-channel (64-bit) DDR3 memory controller – the new Gemini Lake platform is also more energy efficient than the Bay Trail platform introduced nearly four years ago because of architectural innovations and a thinner process technology. We yet have to test the new Gemini Lake-based products ourselves to find out real-world performance benefits brought by the enlarged cache, but at this time we have to report what Intel gives us.
It is worth mentioning that as a pro team in the field, we know that Xiaomi has many hot-selling smartphones and other consumer electronics. Many people may be seeking a great gift for friends and families now. Check the Greatly Discounted Best Sellers 2018 and Special Offers! Save up to 80% Now!