2018 Must-Know:
Best $200 Mini PCs 2018
,
Best $300 Mini PCs 2018 (recommended!)
,
Today's Deals of Mini PCs (updated everyday!) -- Black Friday Sale!
Apple's little desktop PC is no longer just a punchline. Today the company took the wraps off a revamped Mac Mini, replacing its underpowered parts with new, 8th generation Intel quad- and 6-core processors options, up to 64GB of memory, up to a 2TB SSD, a T2 security chip, 10GB ethernet, and four Thunderbolt 3 ports. With the upgrades, Apple is bumping its longstanding $500 starting price up to $800—but you won't find face-melting specs without paying even more.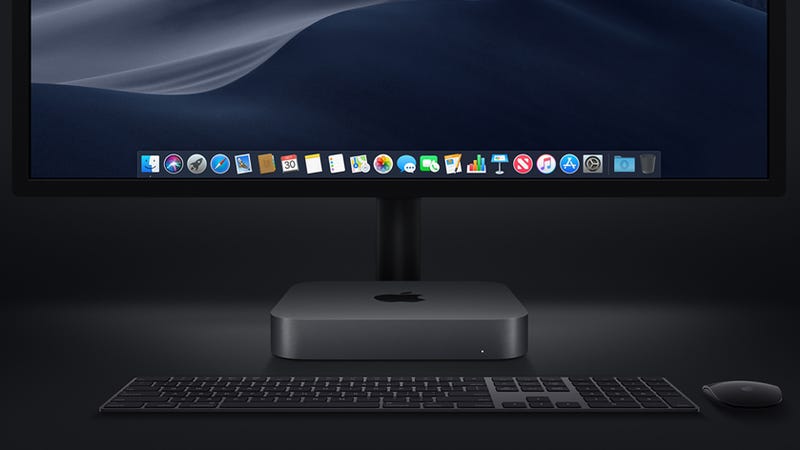 Yes, you'll still need to bring your own display, keyboard, and mouse. And yes you can, uh, get it in space gray now. At $800, the base model will come with 8GB of memory, a 3.6GHz quad-core i3 processor, and 128GB of SSD storage.

Xiaomi now sells smartphones and other consumer electronics. Many people may be seeking a great gift for friends and families now. Check GearBest's Xiaomi Best Deals, Save up to 60% Now!
Top-5 Xiaomi Best Sellers in 30 Days
NO.1

Xiaomi Mi Gaming Notebook Intel Core i7-8750H, 16GB + 1T HDD + 256G SSD
NO.2

Xiaomi Mi Notebook Pro Fingerprint Recognition (Core i7 16GB + 256GB)
NO.3

Original Xiaomi Mi Robot Vacuum
NO.4

Xiaomi Mi 8 6.21 inch (6+128GB)
NO.5

Xiaomi Mi Band 3 Smart Bracelet